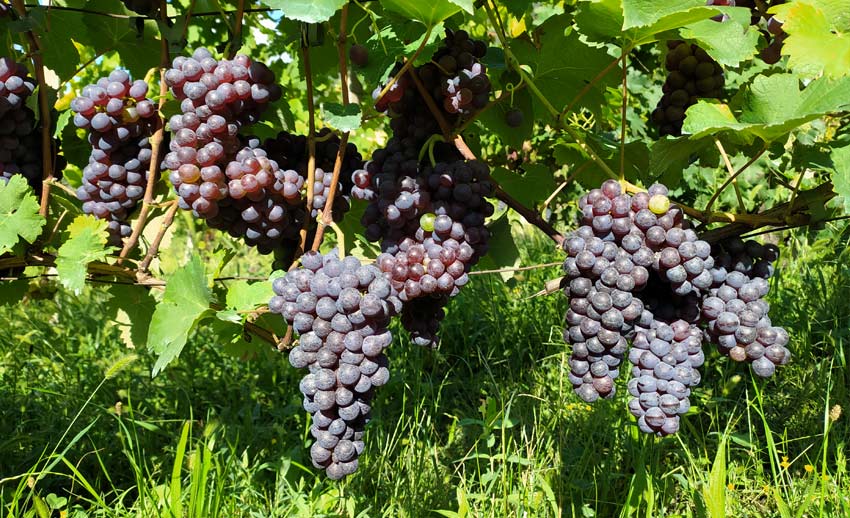 Rossola (Rossola Nera) is an autochthonous vine of Valtellina that participates in the blend in the production of the classic wines of Valtellina in an amount of approximately 5%. The characteristic of Rossola is that of giving the wine a light colour, good acidity and a fruity aroma. A vine which is also characterized by a high rusticity as it has excellent resistance to spring colds, good vigor and fertility with grapes characterized by high acidity. Sensitive to botrytis and powdery mildew. Average weight of the bunch 200/220 g. The clonal selection project developed in Valtellina by the Fojanini Foundation has led to the following result: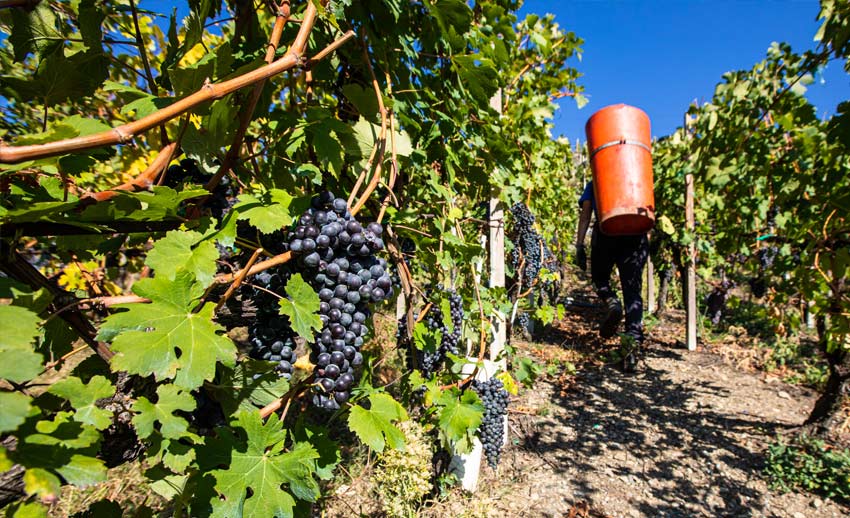 Rossola Nera clone 29:
High vigor, medium and constant productivity, good fertility, while that of the basal buds is high; anticipates maturation; medium-small leaf, wedge-shaped, five-lobed or more frequently three-lobed and almost entire, petiole sinus slightly open in a U+V or closed lyre shape, shiny, bullous, dark green edge and cupped profile with revolute margins; medium-small cluster, pyramidal, short, with two wings, semi-compact, medium-sized, spherical berry, red-violet skin, which becomes blue-black on the sunniest side, moderately pruinose; good tolerance towards botrytis and downy mildew; real fertility: 1.18; generally vinified in blends with Nebbiolo, in purity it guarantees a ruby red wine, with a good polyphenolic endowment, fruity, light in body, fresh; it lends itself to the production of ready-to-drink white wines.