Sforzato Messere '17 awarded with two glasses of the 2023 Del Gambero Rosso Guide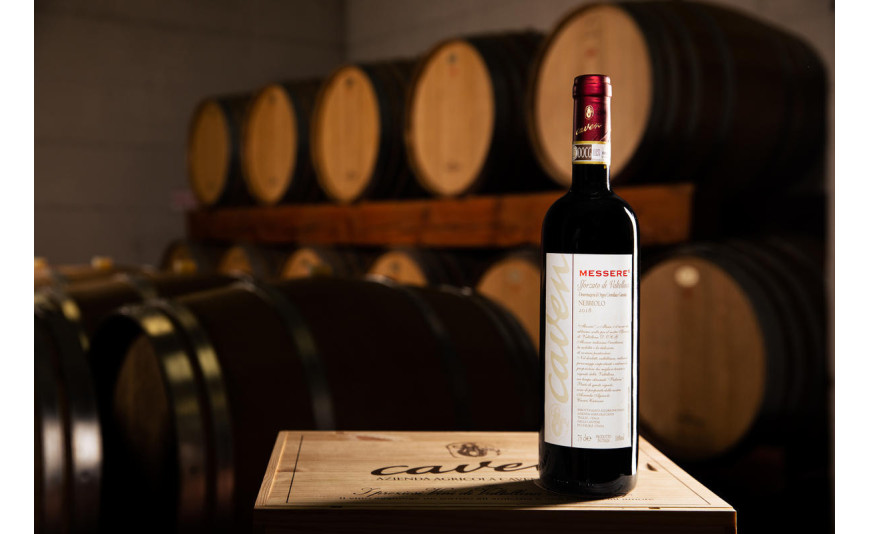 The Gambero Rosso Guide awarded two glasses to the Valtellina Sforzato Messere '17 of the Cantina Caven Camuna, recognizing the great quality of this wine and the work done by the winery in the production of high quality wines. This wine represents an example of heroic viticulture and the passion that the farmers of Valtellina put into the production of their wine.
Heroic viticulture is an agricultural practice which consists in the cultivation of vines in inaccessible terrain and difficult to reach. This technique has been used for centuries in some regions of Italy, including Valtellina, located in the province of Sondrio, in Lombardy. In this mountainous area, the vines are grown on terraces overlooking the Adda river, which crosses the valley, and the production of wine is extremely laborious and expensive.
The Valtellina Sforzato Messere '17 wine from the Caven Camuna winery represents < strong>one of the best examples of heroic viticulture in Valtellina. This red wine is produced with Nebbiolo grapes, grown in the hills on steep terraces, facing south-west, overlooking the Adda valley. The vines are grown using traditional methods, without the use of chemical products, in order to preserve nature and the terroir.
The Valtellina Sforzato Messere '17 is a wine of great personality and character, which best expresses the characteristics of the Valtellina Sforzato appellation. This wine is characterized by an intense ruby red color with violet reflections and an intense and complex bouquet of wild berries, spices and notes of dark chocolate. Its tannic structure is robust and harmonious, with a long persistence on the palate that leaves a pleasant sensation of warmth and roundness in the mouth.
You must be logged in to post comments