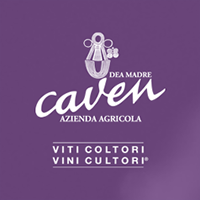 Sforzato di Valtellina Messere D.O.C.G. (1.5 l)
Special features: "Messere", or "Mesèr, is the name that Caven Vini wanted to choose for its Sforzato di Valtellina Docg. This name recalls the excellence, nobility and dedication of particular men. In the Valtellinese dialect, it indicated important and authoritative personalities, owners of the best land and vineyards in Valtellina, once called "Padroni". Part of these vineyards are currently owned by Caven Vini
Awards: Gold Medal Mondial des Vins Extremes / Cervim Valle d'Aosta; Wine Hunter Gold Award Merano Wine Festival; Wine Enthusiast Magazine (review); Wine Spectator (review). Recognitions and evaluations from the main sector guides: Guide to Italian Wines Gambero Rosso (2 glasses); AIS "Vitae"; Viniplus AIS Lombardy; Gold Guide Veronelli's Wines; Vinibuoni d'Italia Guide; Paolo Massobrio's Golosario; Essential Guide to Italian Wines by Daniele Cernilli.

History: Sforzato di Valtellina Docg, in dialect Sfursàt, owes its name to an ancient practice of drying grapes, known as "forcing", in use since the 16th century, when Leonardo Da Vinci, having passed through Valtellina, defined this wine as "potente assai", or "burning". This wine obtained the DOCG designation (Denomination of Controlled and Guaranteed Origin) in 2003 and, for many years, was defined as a "meditation" wine.

Special features: "Messere", or "Mesèr, is the name that Caven Vini wanted to choose for its Sforzato di Valtellina Docg. This name recalls the excellence, nobility and dedication of particular men. In the Valtellinese dialect, it indicated important and authoritative personalities, owners of the best land and vineyards in Valtellina, once called "Padroni". Part of these vineyards are currently owned by Caven Vini

Why buy it: because it is truly the excellence of Caven Vini and, being a Sforzato di Valtellina Docg, one of the of Lombardy most important and valuable. Offered only in the best vintages, because quality cannot be compromised, it is a wine that is broad and complex on the nose, with long and deep fruity and spicy notes that can also be perceived in the aftertaste. It is endowed with great balance, between softness and hardness, with a silky tannin in any case; a wine not only for "great meditation", but also to be paired with red meats, game and aged cheeses.